NO BULL WARRANTY - EASY TO UNDERSTAND! 
NO DISAPPOINTMENTS!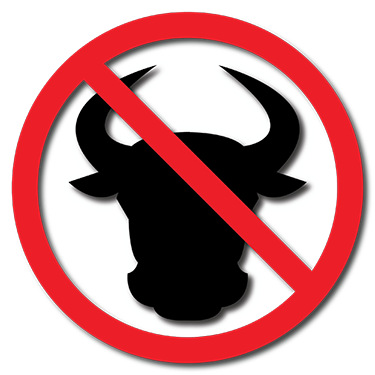 NO BULL COVERAGE
Typically, at an independent dealership the warranties that are offered are watered down, with high costs and so much small print that you need an attorney to understand.  These are simple profit centers for most dealerships with no concern for the quality of coverage they are offering you!  Rather than several pages of what is covered.  This is NO BULL EXCLUSIONARY COVERAGE with a small list of what isn't covered…things you wouldn't expect to be covered. LONG TERM, ZERO DEDUCTIBLE PLANS available for your vehicle at INEXPENSIVE PRICES.
What's Not Covered:
Interior Maintenance - adjustment and wear items including buttons, carpet, water leaks, dash pad, door and window handles, knobs, rearview mirror (glass & housing), and trim.
Exterior Maintenance - adjustment and wear items including but not limited to glass, service adjustments for body parts, bright metal, bumpers, body panels, door handles, latches, hinges, moldings, outside ornamentation, convertible or vinyl tops, paint rust, sheet metal, sideview mirrors, (glass & housing), air & water leaks, weather-striping, wheel covers/ornaments, wind noise, and physical damage to alignment, bumpers, or body parts.
Service Adjustments - cleaning, a contaminated fuel system, air conditioning recharge, batteries, hybrid batteries, battery cables, fuses, relays, bolts, fasteners, belts, brake shoes, brake drums, brake linings, brake disc rotors and pads, exhaust system (including catalytic converter), light bulbs, sealed beam and lenses, manual clutch, pressure plate throw out bearings, clutch master or slave cylinder, manual transmission clutch disc and lining, shock absorbers, spark plugs and wires, squeaks or other noises, tires, tune-ups, wheel balancing and alignment, wheel studs, wiper blades, shop supplies, friction materials, glass, hoses (except steering and air conditioning), filters, lubricants, coolants and refrigerants will be covered only in connection with a breakdown.
EVERYTHING ELSE IS COVERED!
NO BULL!
Bridgeland Auto Brokers

585 State Route 31
Bridgeport, NY 13030